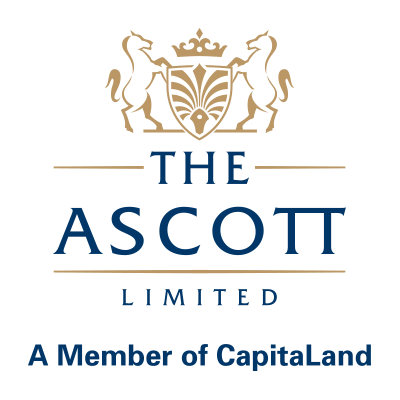 ASCOTT CENTRE FOR EXCELLENCE
Ascott Centre for Excellence (ACE) is the global hospitality training centre of The Ascott Limited and a Continuing Education and Training (CET) centre approved by the Singapore Workforce Development Agency (WDA) specialising in training for the Hotel and Accommodation Services Sector.
The twin objectives of ACE are:
To develop the human capital of the group, ensure consistency in learning outcome, share best practices and to forge a bond amongst our global team members.
To share hospitality best practices with industry players and interested parties through WSQ programmes.
About The Ascott Limited
The Ascott Limited is the world's largest international serviced residence owner-operator with more than 26,000 operating serviced residence units in key cities of Asia Pacific, Europe and the Gulf region, as well as about 12,000 units which are under development, making a total of 38,000 units. The company operates three brands – Ascott, Somerset and Citadines. Its portfolio spans 89 cities in 25 countries, 21 of which are new cities in Ascott's portfolio where its serviced residences are being developed. Ascott's properties can be found in cities including London, Paris, Brussels, Berlin and Barcelona in Europe; Singapore, Bangkok, Hanoi, Kuala Lumpur, Tokyo, Seoul, Shanghai, Beijing and Hong Kong in Asia; Melbourne and Perth in Australia, Bangalore and Chennai in India as well as Dubai, Doha and Manama in the Gulf region.
About CapitaLand
Ascott's parent company, CapitaLand is one of Asia's largest real estate companies headquartered and listed in Singapore. The company leverages its significant asset base, design and development capabilities, active capital management strategies, extensive market network and operational capabilities to develop high-quality real estate products and services. Its diversified global real estate portfolio includes integrated developments, shopping malls, serviced residences, offices and homes. Its two core markets are Singapore and China while Indonesia, Malaysia and Vietnam have been identified as new growth markets. The company also has one of the largest real estate fund management businesses with assets located in Asia.
CapitaLand's listed real estate investment trusts are Ascott Residence Trust, CapitaCommercial Trust, CapitaMall Trust, CapitaMalls Malaysia Trust and CapitaRetail China Trust.

NTUC LEARNING HUB
Established in October 2010, Next U® is the executive education subsidiary of NTUC LearningHub, one of Singapore's leading continuing education provider. With over hundreds of courses from 25 best-in-class global and local partners, covering topics spanning productivity, innovation, service excellence, infocomm technology (ICT), soft skills and advanced professional skills
To arm students with latest and high-end productivity skills, Next U® works with the globally recognised Information Technology (IT) partners and leading tertiary institutions such as Adobe, Autodesk, Apple, Cisco, Microsoft, Oracle, SAP, PMI and SMU to offer the latest course syllabus.
In addition, Next U serves as a certified test centre for Certiport, Pearson VUE and Prometric to deliver extensive, professional and secured certification testing services.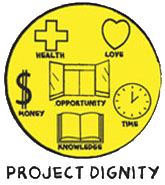 PROJECT DIGNITY
An initiative conceptualized in 2006 and incorporated in October 2010, Project Dignity has evolved to become the Singapore's first full-fledged hawker training and food court management school.
Project Dignity's programmes are conducted in a functional food court, allowing the studentsto gain real-time experience, have hands-on learning opportunities and benefit from thedynamic working environment.
With Singapore Workforce Development Agency's (WDA) support to be an Approved Training Organisation (ATO) centre for Food & Beverage Training since 2012, we are able to develop and offer courses catered to Hawker Food Trade.
To train our students better, we have incorporated Singapore Workforce Skils Qualification (WSQ) standards into our curriculum. This in turn allows a boost in the professionalism, knowledge and employability of graduates from Project Dignity.
Through such initiatives, we hope to fuel and sustain our mission statement: To educate and enable with commitment and passion, interests in the hawker food trade.
Service Hotline
+65 9853 9032

Location
Blk 267, Serangoon Avenue 3, #02-02, Singapore 550267

Operating Hours
Monday – Friday: 9.00 am to 5.00 pm

SG ENABLE
SG Enable is an agency dedicated to enabling persons with disabilities.
Key functions of SG Enable include:
Enhancing information and referral services for child and adult disability schemes;
Administering grants and support to persons with disabilities and their caregivers;
Improving transition management across different life stages;
Enhancing employability and employment options for persons with disabilities;
Rallying stakeholder support in enabling persons with disabilities;
Find out more about Open Door Programme by SGEnable, simply click here

THE SINGAPORE NATIONAL EMPLOYERS FEDERATION (SNEF)
The Singapore National Employers Federation (SNEF) is a trade union of employers. Our mission is to advance tripartism and enhance labour market flexibility to enable employers to implement responsible employment practices. SNEF has a membership of over 3,000 companies with a combined workforce of over 750,000. For more information, please visit www.snef.org.sg.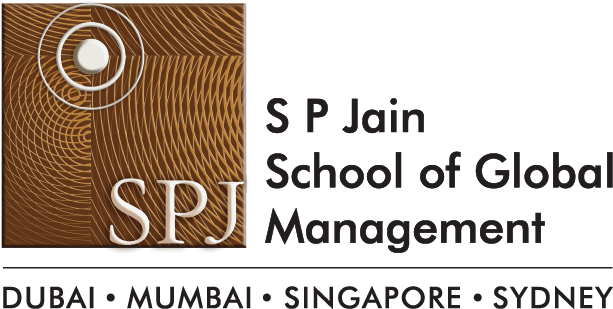 S P JAIN SCHOOL OF GLOBAL MANAGEMENT
Our Vision
To be the business school recognised around the world for its innovative, influential and relevant education. We pursue our vision by being innovative and professional, earning respect and trust from all our stakeholders.
Our Values
Our core values help us achieve our vision. They express what we expect of ourselves and each other. They guide our behavior and serve as the foundation for sound decision-making. Our core values improve our job performance and our relationships with one another. We wholeheartedly embrace these values in everything we do.

TOURISM MANAGMENT INSTITUTE OF SINGAPORE (TMIS)
Tourism Management Institute of Singapore (TMIS), the training arm of NATAS, conducts many courses that lead to WSQ (Workforce Skills Qualifications) Certificate to Diploma, a nationally recognised certification from the SkillsFuture Singapore. (SSG). Over the years, TMIS has evolved to become a notable training provider that provides industry related training and skills upgrading for those who aspire to join the travel and tourism industry. For more details, please visit http://www.tmis.edu.sg/